Leading digital shelf analytics specialist e.fundamentals is excited to announce the appointment of new Group Chief Finance Officer Ewan Patrick to its leadership team.
Ewan Patrick leverages over 20 years of international experience in cross-border and capital market transactions, business development and market entry. He's been on a global journey covering 26 countries before returning to Edinburgh and joining e.fundamentals.
With a UK and US focused SaaS involvement since 2015 covering retail, healthcare, insurance and document management solutions, Ewan is uniquely placed to further e.fundamentals' global growth, connecting stakeholders across finance and operations to drive transparency and financial efficiency. Ewan Patrick comments,
"I'm honoured to join e.fundamentals during these times of accelerated eCommerce growth. The opportunities ahead of us as a business and for our clients are tremendous. Working in a structured and connected way across the organisation to continuously improve our financial understanding and foresight will bring huge success for our team."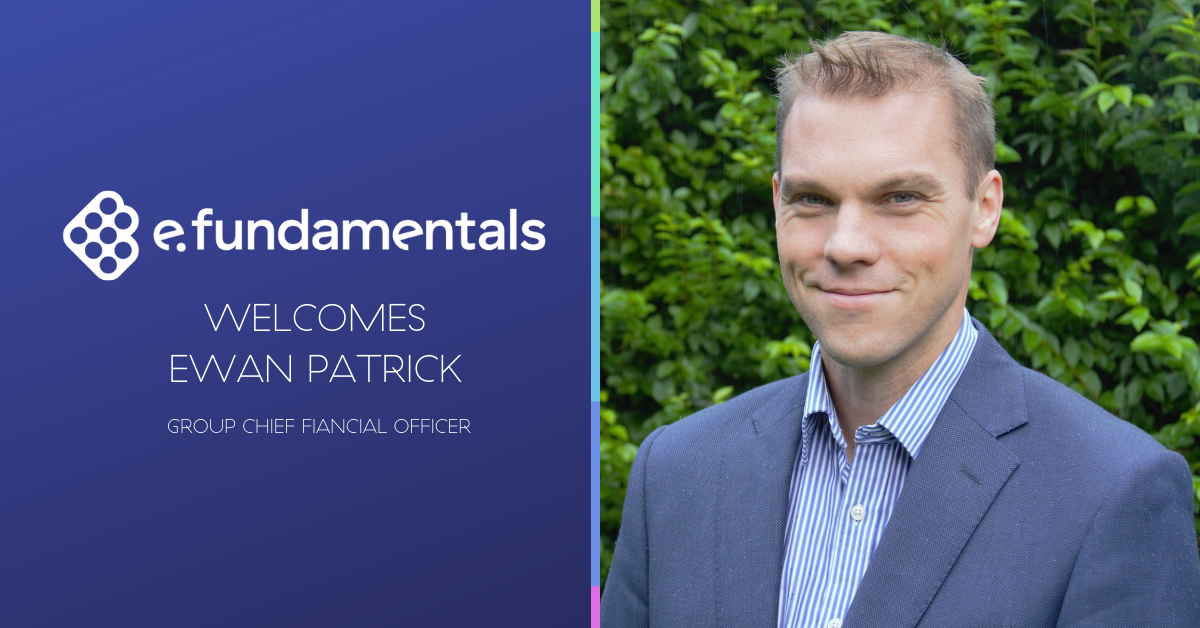 Ewan Patrick joins e.fundamentals as new Group Chief Financial Officer
"Having operated and problem-solved in organisations ranging in size from start-ups to Blue Chip-LSE listed companies, Ewan has gained senior-level financial and leadership skills that are essential as we enter the next stage of our companies growth phase, says John Maltman, CEO at e.fundamentals. "We're confident that Ewan's deep expertise in financial management and operational experience will support the development of our high-growth team and help drive our strategic global expansion."
The e.fundamentals digital shelf analytics solution supports international consumer goods brands (CPGs) like Starbucks, Molson Coors and Mars to win in eCommerce. Providing a full digital shelf category view and industry leading expert support, Sales, Marketing and Commercial teams benefit from automated insights, gathered daily across pricing and promotions, product ranging, on-site search and shopper feedback across the world's major online retailers.
The real-time, accurate data, delivered in an easy-to-use dashboard, allows teams to quickly navigate and action the changes required to maximise category performance on the digital shelf. Book a call with our team and start unlocking your online category growth today.