e.fundamentals Wholesale allows brands to easily view and optimise their products' performance on wholesaler sites to help maximise sales.
London, 12 Feb 2019 – eCommerce analytics firm e.fundamentals has launched a new service onto its analytics platform which allows brands to monitor and optimise their online sales performance through the wholesale channel.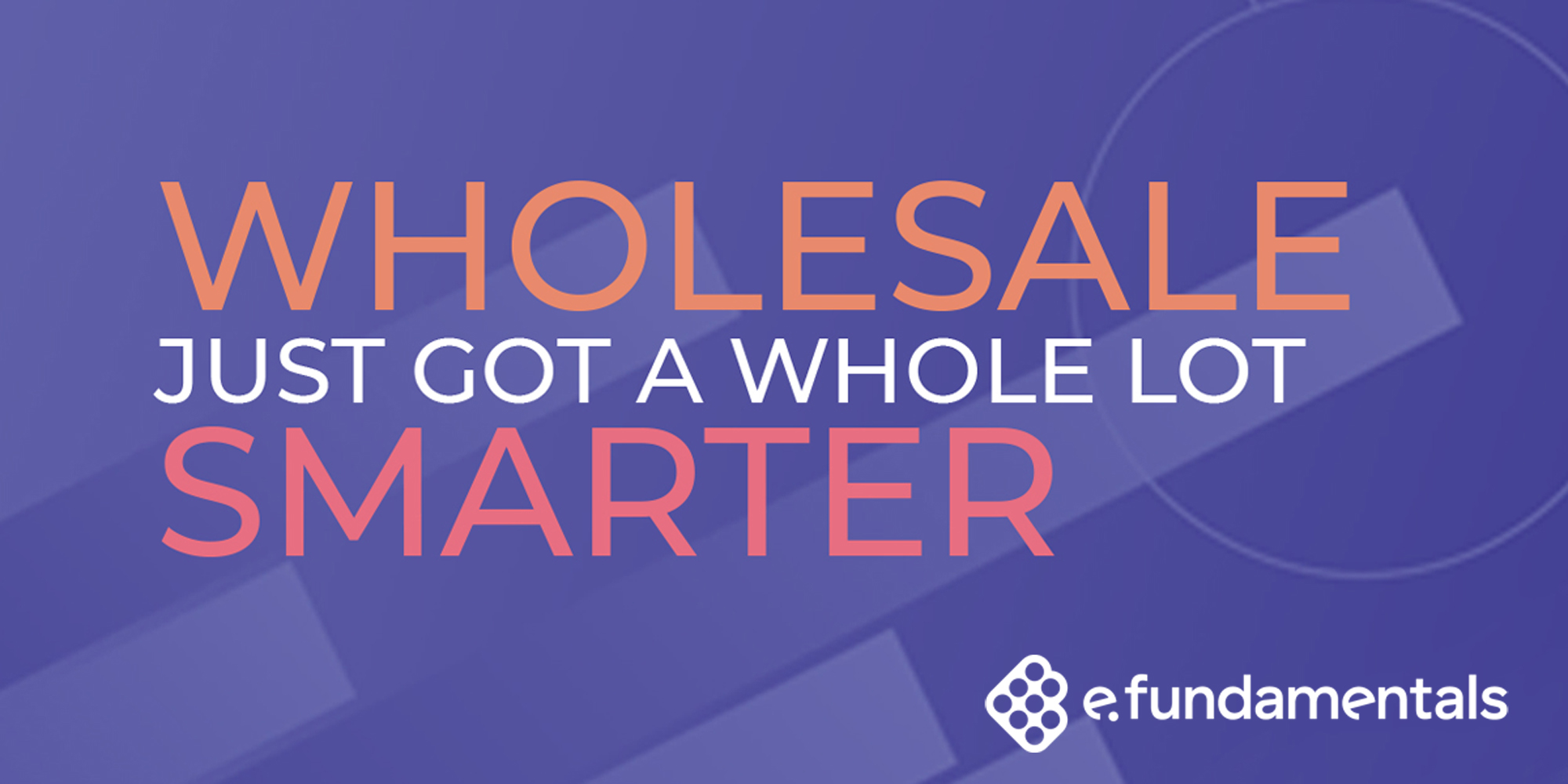 Named e.fundamentals Wholesale, the service provides users with an insight into brand performance and the actions required to help improve sales through every major FMCG wholesaler site - including Booker, Brakes, Bidfood, Bestway and CostCo. It's also the first ecommerce service of its kind that guarantees to increase brands' sales performance.
"The market is crying out for this service," explains e.fundamentals chief executive John Maltman. "Brand clients have been successfully growing their sales through our established retail service. Now they want to do the same through the wholesale channel. Our new e.fundamentals Wholesale service helps them do just that."
e.fundamentals Wholesale highlights brand performance against the six fundamentals proven to impact sales through delivered wholesale. These include: getting product content right; managing smart pricing and promotion; and making sure products are easy to search, find and buy. The service clearly shows the action needed to improve sales performance, so it's quick and easy for brand teams to make adjustments online.
e.fundamentals Wholesale joins e.fundamentals Retail on the company's intuitive and simple to use platform. Both services use language already familiar to sales and marketing teams and show users only the information that's relevant to them - whether they have a category, eCommerce, sales or marketing role. Essentially, the platform upskills brands' entire sales and marketing functions.
e.fundamentals chief executive John Maltman adds,
"To be effective across all eCommerce, brands require insights into their products' online performance through retail and wholesale. Our clients now have a single platform to drive sales growth across both channels."
ENDS

About e.fundamentals
e.fundamentals is a world-leading eCommerce analytics platform that helps brand owners compete and win online. The technology serves clients by rigorously improving the sales performance of their products on retailers' and wholesalers' websites.
e.fundamentals reviews and gathers the most up-to-date data about brands' product performance online and presents it through the company's proprietary 8 Fundamentals retail dashboard, and 6 fundamentals wholesale dashboard, allowing clients to quickly action the insights delivering the biggest returns. Many of the world's leading brand manufacturers use e.fundamentals to manage and improve their eCommerce sales performance, including Nestle, General Mills, Mars and Kerry Foods.