In this blog post, we summarise the principal findings from the e.fundamentals / YouGov UK Shopper Insights Report 2020, the critical changes lockdown has brought onto consumers grocery shopping habits and essential recommendations for brands and retailers on how to sustain growth in a post-lockdown world.
💻Want to jump straight to the report? Download it here.
During lockdown, 2.7 million more households converted to online shopping, and it's here to stay
To summarise the results, we've asked our CEO John Maltman for a comment:
"Whatever brands' opportunity assessments and strategic responses may have been coming into 2020, we can say with rueful certainty that current events have completely overtaken them. Developments that brands could've drawn out over years must now compress into months. And because this 'new normal' is not a stable state, omnichannel conversion will continue to develop at pace."
Since the UK entered lockdown mid March 2020 a whopping 45% of the total UK adult population have done a weekly grocery shop online. A third of the total are spending more than £50 on online grocery shopping per week. What's even more impressive is that the proportion who said they do "most of" or "a lot of online shopping since lockdown increased by 59% (from 17% to 27%). This means that of the 27.8 million households there are in the UK, 2.7 million more households have been converted to shop online at least once a week since lockdown.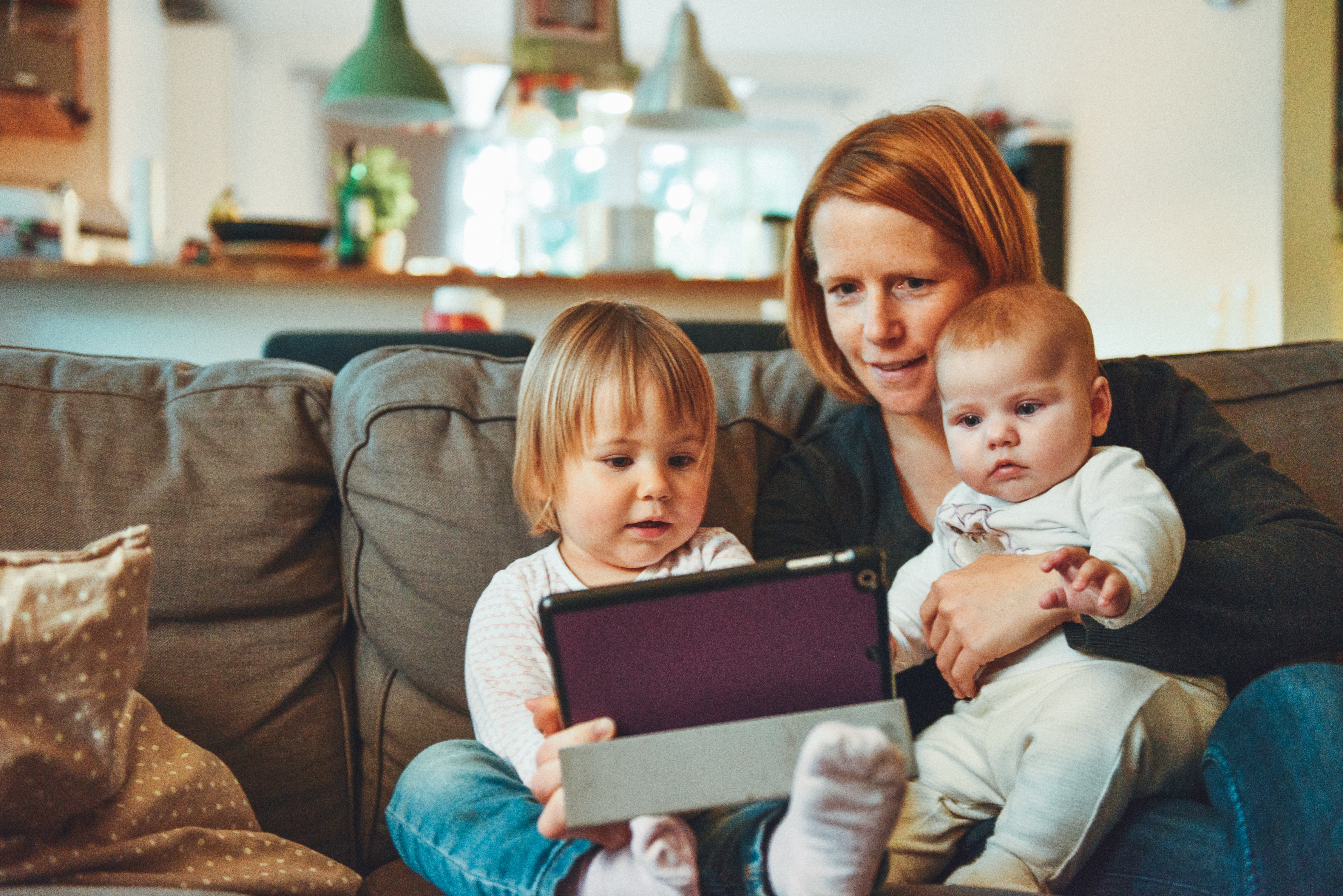 Caption: Families have surfaced as the second-fastest segment in the e.fundamentals/ YouGov UK Shopper Insights Report 2020.
"The change in behaviour is phenomenal", says Helen Thomas Insights Manager at e.fundamental. "People have overcome barriers to eCommerce adoption while retailers have boosted their capacity to cope with the increase in demand. What we have witnessed in recent months is around 10 year's worth of eCommerce growth happening in a very short time frame. Bringing a wave of new first time shoppers to the online format and driving incredible growth in non traditional formats such as click & collect."
Interestingly, online shopping has been growing fastest among those aged 55+. An age group typically associated with late adoption to prevailing trends. The share of the population who do either home delivery or click & collect increased by 17% points in this age bracket. Helen adds,
"This is a fascinating insight which has implications for brands and retailers alike where shopper marketers will want to dive deep into understanding this segment's current buying behaviours and how to create brand loyalty while retailers may discover opportunities for optimisation along the eCommerce journey and retention mechanisms for this specific age group."
Perhaps less surprising is that the second fastest growing age-group are those aged 35-44 where +10% do either home delivery or click & collect since lockdown. However, one could argue the high percentage is still unexpected assuming that this segment may have been buying groceries online pre-lockdown already. Lastly and nonetheless important, online shopping grew at a fast pace among the above-average earning households compared to low-earning ones.
📲Enough of scrolling? Download the full e.fundamentals / YouGov UK Shopper Insights Report 2020 here
Future online grocery spend will continue to increase
For people who could not leave the house at all due to shielding or illness, eCommerce became a lifeline. On the one hand, many people were first time online shoppers, on the other hand those having done some online shopping before increased their frequency and weight of purchase significantly as it became their only channel during lockdown.
To that point, 46% of those shopping groceries online agreed that they're spending more due to the pandemic. The survey also found that 33% say they will do more online shopping once restrictions are lifted. Of those who began to spend more on online grocery shopping during lockdown, about half say that in the future they'll shop more online than they do now.
When zooming in on the individual categories analysing e.fundamentals' own database, further proof surfaces for shopper's appetite in spending more: online shoppers who buy into certain categories have proportionally higher spend, namely in alcoholic and nonalcoholic drinks, breakfast nutrition, cleaning products and confectionery.
Caption: Analysis of e.fundamentals own database reveals breakfast nutrition as category in which basket spend is above average.
"We complemented the primary research with a deep dive into our own database which holds incredibly rich insights for categories, listings and price developments" says Helen. "Evidently, some categories continue to benefit from the increased occasion for at stay home consumption from breakfast to 'lunching al desko' to recreating a special dinner event. Many brands we work with, for instance Molson Coors or McVitie's, have been quick to employ these trends to drive value in their categories," remarks Helen.
Why every brand needs a digital shelf optimisation strategy
Graham Biggart, director of commercial operations at Sainsbury's was quoted in The Grocer saying,
"During the Covid-19 outbreak, our customer shopping habits changed and in particular we've seen a big increase in demand for home grocery deliveries. We need to provide more information, in more consistent ways, to allow customers to compare their choice of products and complete their shop quickly and conveniently."
While brands and retailers have achieved astonishing milestones in their goal to feed the nation, there's still a lot to be done to address key obstacles to shopper conversions on the digital shelf.
Our findings reveal three major friction points in the online shopping experience that brands and retailers will need to tackle with urgency if they want to create valuable customer experiences and sustain growth beyond the pandemic:
Visibility in on-site retail search. Are customers able to find what they're looking for when browsing the retailer's search bar?
Prevent being out of stock. Are shoppers able to purchase the searched-for products or is there a chance for shopper drop off?
Ensuring the right level of desirability to purchase based on price and brand attributes like compelling imagery and product descriptions. Is your brand imagery web-optimised, displaying pack sizes correctly? Does your product description list all allergens accordingly?
These areas have been known to brands and retailers before the pandemic. What's fundamentally changed, however, is the size of the eCommerce price which has increased significantly over the course of lockdown. Our data shows that shoppers who intend to spend more online in the future are significantly more likely to use the search bar on retailer's websites compared to the total sample (41% vs 35% total). They are also more likely to find the product they want in the first few rows (27% vs 23% total). If brands were to focus on one thing in their eCommerce strategy, then it should be optimising their products for search and page 1 rankings.
Jon Sofield advisor to e.fundamentals' board explained in our previous blog post on the importance of search and digital shelf management, "people search for products by brand, item name, generic product characteristics — you name it." So, because most brands reach consumers via channels like Tesco and Amazon, brands rely on those third parties to list their product information accurately. Conversely, if retailers use incorrect images or descriptions against a brand's product, the effect is detrimental to the retailer's overall ranking on Google. That is because the search engine uses the very same data to determine results in its algorithms. Brands and retailers must therefore work together in partnership to create the optimal outcome for consumers.
Caption: Digital shelf analytics provider have become a brand's essential tool for driving growth through eCommerce.
Online shoppers have become adventurous in trying new products and what that brought with it was little hesitation to switch brands if the products shoppers were looking for have been out of stock. The survey showed that 75% "strongly" or "somewhat" agree with the statement that if a product isn't in stock, they'll switch to a different brand to get the product they need. Brands should take note if they want to retain customers.
Thus, having access to digital shelf analytics is essential. Brands that have daily e-retailer data available can monitor their stock levels and listings across the entirety of their e-retailers according to the fast-pace environment that characterises eCommerce and adjust stock levels in time to prevent detrimental effects to brand perception and profitability.
Moreover, digital shelf insights helps brands to gather relevant evidence to support retailer conversations. Should brands wish to change their product listings on a retailer's website to suit shopper search patterns better, digital shelf analytics enables brands to present retailers with data that demonstrates e.g. how positioning best-selling products towards the top of the page 1 results helps drive more value in the respective category.
What's next for "The New Normal"
Lockdown has been the catalyst for shoppers and businesses to embrace eCommerce causing remarkable growth in the channel. To keep momentum and meet evolving shopper needs, brands and retailers will have to keep pace with the speed at which online shopping habits evolve. More so, they'll need to adjust existing knowledge capabilities to match requirements of the digital shelf tackling major friction points such as mastering visibility in on-site retail search, monitoring product availability and ensuring desirability to purchase through pricing and appealing visuals.
To access the survey results in detail and check in on the round up of recommendations for how brands and retailers can optimise the shopper buying journey, download the free e.fundamentals / YouGov UK Shopper Insights Report 2020.