Do you give an equal amount of time to your digital shelf and physical retail performance?
FMCG brands that win online spend as much time –– if not more –– strategising, debating and forecasting their digital commerce strategy than you do any other commerce plan.
Your digital commerce performance is likely to be more valuable than offline sales in a few years. Many brands are feeling this shift early. Shoppers are already moving towards click-and-collect models and home delivery, favouring these services for ease of use, exclusive discounts and even safety during the coronavirus peak. According to our UK Shopper Insights Report 2020, 2.7 million more UK households are shopping online, almost exclusively, since lockdown hit.
Indeed, it's not enough to dabble in digital commerce. With serious competition across e-retailers and categories –– and lots of purchases to play for –– brands will need to take a dedicated approach to their digital shelves.
There are plenty of resources available for brands developing a simple digital commerce strategy for sales across their own website. But what about larger brands that also sell via third party e-retailers? These companies will need a more robust digital commerce strategy that considers both internal activity and that of partnered retailers across the omnichannel.
In this blog, we'll guide you through ten steps for creating the ultimate digital commerce strategy. Following this plan will help you to coordinate your brand across the board and, most notably, track your digital shelf performance to see if your strategy is working.
Step #1 Writing Your Digital Commerce Strategy
Step #2 Understanding Your Market, Competition and Consumer
Step #3 Analysing Shopper Insight Data to Inform Your Plan
Step #4 Forming Your Positioning and Marketing Goals
Step #5 Choosing Suitable Retailers for Distribution
Step #6 Optimising Your Product Pages
Step #7 Designing a Uniform Experience
Step #8 Managing Your Marketing Activity
Step #9 Improving Your Off-Site Processes
Step #10 Measuring Your Digital Commerce Strategy's Performance
Step #1 –– Writing Your Digital Commerce Strategy
Don't rely on some distant memory to organise your digital commerce efforts.
A digital commerce strategy should be documented. Having a physical copy of your digital commerce strategy allows you to periodically review growth, record your plan in great detail and share it with other important members of your team.
You can use a digital commerce strategy template to do this or tweak your standard strategy plan to gear it towards online performance.
All in all, a digital commerce strategy will look somewhat like a miniature business plan with timelines, marketing activities and financial forecasts linked to wider business goals.
Step #2 –– Understanding Your Market, Competition and Consumer
You'll be able to use some of your existing knowledge in this step to paint a picture of your digital commerce market. Your online target customer and competition are likely to be the same as they are offline.
However, consumers behave slightly differently on a website than they do in a supermarket or shop. In fact, our YouGov survey found that 90% of shoppers aged 18-34 will switch brands if they can't get their first choice. This highlights a lack of loyalty your brand could capitalise on if you can better manage stock availability, assortment and promotional strategies.
For example, up to 78% of shoppers use mobile to research a product before going to buy in store.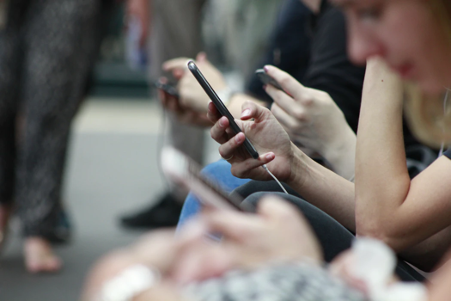 For this reason, you'll likely want to focus on providing accurate, consistent information about your products as part of your digital commerce strategy.
Ensure your brand and messaging is consistent, up to date and caters to a multi channel approach. This is true no matter the size of product being sold, from knowing the right pet food to buy for your new puppy to making that once every five year TV purchase.
Having a well thought through digital commerce strategy that can lead a consumer from search to buy is critical online. Shoppers are looking for clear snippets of information to either justify an in-store purchase or incentivise them to buy products sooner by adding them to their basket online.
Your competition's approach may also vary online. More aggressive pricing and promotions, as well as higher quantity SKU options facilitating online bulk buying, are some of the key characteristics brands display across the board in the digital sphere.
Online is not a race to the bottom –– it's about using the channel to effectively drive margin growth in a given category. The physical restrictions don't exist with online purchasing so consumers are open to more variety in product formats and multi buy options.
Step #3 –– Analysing Shopper Insight Data to Inform Your Plan
At this point, you'll have a basic understanding of your consumers and how they interact with your brand –– and competitors –– online. However, data will help to back this up and ensure your next move is a smart one
Accessing digital shopper data helps you to make informed decisions.
For example, reviewing customer feedback could highlight the key reasons your target audience is dissatisfied with a competitor's product. Perhaps needless, plastic packaging is putting them off making a repeat order. Maybe a disparity in a product's colour and how it appears in product images leaves some customers feeling misled or unsure about what they are purchasing. These are all opportunities to gain competitive advantage by ensuring your products don't encounter the same problems.
Shopper data gives you superpowers, but it's often time-consuming to compile. Manually collecting data can feel like a waste of time, especially when you have multiple retailers to consider and thousands of SKUs (stock-keeping units).
Does this leave large brands doomed to fail? Not quite. Automating shopper data can help to alleviate this problem. Plus, having reams of historical data gives you the ability to track performance (more on that later).
Shopper data also helps inform not just your existing product portfolio strategy but it can act as the early indicator of success with New Product Launches (NPD). Have you got the taste right? Is the quality as expected? Are shoppers recommending your product? A great product launch relies on feedback from your customers.
Step #4 –– Forming Your Positioning and Marketing Goals
Depending on how established your brand is, you may already be familiar with your positioning. But insights from consumer data and changing behaviour online might cause you to review this.
Ask yourself, "where does my brand fit into the market?".
Do you want to be seen as the most informative, transparent seller of breakfast cereal? Is it your goal to provide the best value for bulk buys of toilet roll?
Are you looking to branch into niche categories like plant-based products? Positioning can be incredibly specific or broad.
Figuring out how to work with retail partners to support your strategy is key. Think about how you can use existing retailer relationships to drive changes in category or take part in promotional drives that shine a light on your products.
Your marketing goals will stem from here. In most cases, they will happen organically. Bulk-buy products might align to a high repeat order rate. Sustainable items might work to get glowing five-star reviews.
What will be your gold standard when it comes to brand execution online? How are you planning to meet these goals?
Think about the copy required and advanced content such as video and rich media you can leverage to articulate your brand story on the retailers website.
Step #5 –– Choosing Suitable Retailers for Distribution
Your positioning, price point and target customer will direct you to retail distribution partners.
A more expensive grocery item, for example, might be exclusively listed at Waitrose, Ocado and Sainsbury's. Other items with mass appeal may be distributed across the big seven and beyond. If you are using a digital shelf analytics provider such as ours, our price range insights tool will enable you to see category prices ranging by retailer. What's more, it will help you plan ahead and scope out what your RRP is and whether it is a good fit for the category in a certain retailer.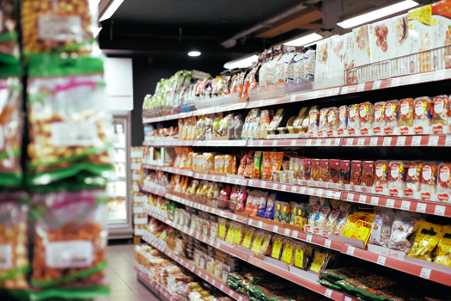 As well as recognising which retailer websites your target audience is likely to regularly visit, you may also take platform-specific features into account. Ask yourself:
● What is the reputation of the retailer?
● How much traffic do they attract each month?
● What type of promotions do they typically offer?
● How much does it cost to advertise with display banners?
Step #6 –– Optimising Your Product Pages
All online shoppers are savvy and hold certain expectations when it comes to internet browsing. Over half of shoppers spend less than fifteen seconds on a website before they move onto another page that entices them.
Firstly, you need to ensure you can grab shoppers and lure them into your product pages. Optimising your product titles and descriptions is important to ensure your product shows up in search on a retailer's website. Appearing high in search is crucial as 76% of respondents in our YouGov survey stated they find the product they want in the first few rows of a search result. So, whether the shopper is using the onsite search or navigating via the taxonomy menus, being found is essential to stand any chance of making it to the basket.
If your listings are optimised for search, your products will be prominent on the digital shelf. Poorly optimised listings, on the other hand, are the equivalent of being locked in the storage cupboard of a physical store.
Keeping shoppers on your product listings is difficult, but third-party e-retailers will do most of the legwork for you. Third-party sites will boast correct formatting, integrated review functions and a simple checkout process, as well as support high-quality image files. However, it's your job to make sure that these well-formatted pages are optimised.
You might want to check if your product title and brand messaging are consistent across the board, especially if a particular phrase or claim is important to you. Product images also play a huge role in engaging visitors, as do other forms of media. Ensuring all of these elements are present helps to legitimise your listing and remove red flags if a shopper reviews your products on multiple websites before buying.
Your product price may fluctuate across different websites, especially if you're running a site-specific promotion. Still, it's a good idea to keep all prices within a margin to make sure they're not wildly different from each other. Pricing should also be in line with your competitors. This means price and promotion data should also be continually reviewed –– not just as part of creating your initial strategy.
Step #7 –– Designing a Uniform Experience
Optimising product pages is the first step to designing a seamless experience across websites and physical stores. However, uniformity is also achieved through smart product launches and omnichannel marketing.
The goal is to create a brand that is instantly familiar and recognisable both in-store and online. Ensure your strategy details the journey a customer will have when interacting with your brand from any key touchpoint. This also includes the experience a visitor has when using a company app or interacting with you on social media, for example.
Do the heavy lifting here in messaging so that when they land on your product page the key information they need –– such as imagery, pricing and reviews –– is instantly visible.
You have as little as two seconds to make an impression that drives a conversion.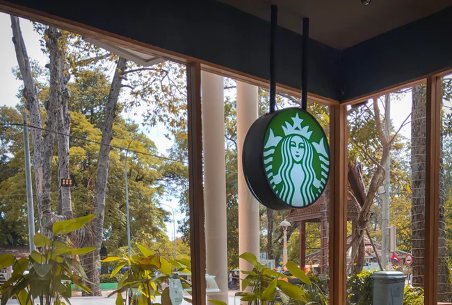 A brand like Starbucks does this well. With nearly 1,000 coffee shops in the UK alone, Starbucks is predominantly a brick-and-mortar brand. However, high street brands such as Starbucks, Pizza Express and Nandos have been developing retail ranges that compete across a wide range of categories on the digital shelf too.
Smart packaging, careful reformulation of in-store products and subtle brand positioning have allowed brands like Starbucks to see growth opportunities in digital commerce.
Step #8 –– Managing Your Marketing Activity
With so many moving parts, marketing needs to be at the forefront of a successful digital commerce strategy.
Omnichannel marketing –– a multi-channel sales approach to marketing –– helps consumers to get acquainted with your brand in many different forms. The brands that can act and create effective digital disruption will harmonise the buying experience between the physical environments and digital commerce.
This significantly enhances a buyer's journey, taking them seamlessly from website or app to store and vice versa. Remember the 78% of shoppers who use mobile to research? This style of marketing will help your brand stay front of mind.
Marketing can also help customers know where to find you. Use your marketing platforms, including your social media profiles or company newsletter, to announce your latest partnerships, and place retailers prominently on product advertising.
As physical in-store marketing becomes less popular, brands are becoming more conscious of the digital channels and opportunities available to drive sales online.
Have you explored every available option to increase awareness of your product?
If the answer is no, look to retailer display advertising as an effective means of driving category performance in rank and visibility.
In online grocery many brands take part in seasonal campaigns as part of retailer curated theme pages. Back to School, Halloween and Summer BBQ are amongst the most popular.
FMCG in online grocery can also tap into new, engaging ways to drive customer adoption such as recipe ideas. If recipe ideas are shared in magazines, blogs or TV ads, this is a great way to drive growth, especially as more people have been cooking from home and seeking inspiration. This could also lead to what is known as the 'IKEA effect' whereby helping to assemble part of a product –– such as a meal kit –– encourages the shopper to become more invested in the purchase.
No matter what your marketing activity is, ensure your eCommerce and brand teams are aligned to your overall digital commerce objectives. Can you align on marketing ROI and drive activation activity that points to a single goal?
Step #9 –– Improving Your Off-Site Processes
If you've done everything we've discussed so far correctly, you'll no doubt be seeing a spike in your sales volume or better margin delivery and growth in category.
Dealing with online demand can pose its own challenges and, in some cases, reveal weaknesses you didn't know existed in the backend of your business.
Ensuring that you can supply, ship and package products correctly dictates your success on the online shelf. Stock-outs are costly to retailers, causing up to 25% of customers to leave without even buying a substitute. Needless to say, if you can't control your stock levels, retailers will be less likely to work with you or promote you high up on their category lists. In some instances, such as with Amazon, poor stock availability can lead to delisting of your products.
Availability can be the difference between success and failure, ensure your promotional strategies through commercial and marketing teams are aligned.
The last thing you want to do is over price your product and lose that basket conversion and you certainly want to ensure that your supply chain has the resilience to deal with a category promotion strategy that drives your volume but does not result in out of stocks and a handover of the buy box to your competition.
Step #10 –– Measuring Your Digital Commerce Strategy's Performance
What's the point in developing a digital commerce strategy if you can't assess whether it works? There's very little point in creating a goal if you can't track it –– and digital commerce goals are no exception.
That's why you'll need to find a way to measure your digital commerce performance, whether through retailer feedback or a sophisticated analytics tool.
Remember, any strategy should be a working, fluid plan, not a static document. Depending on your performance, you should be willing to change your strategy to reach your goals — not change your goals as a result of a rigid plan. If recent events have taught us anything it's that brands need to operate with agility and be ready at pace to act.
So how can you remain proactive and increase your chance of hitting your digital commerce goals?
As we discussed, manual data collection is far too time-consuming, especially for those working with multiple retailers. Using tools that deliver automated, real-time data is the only way to store a huge volume of information that will begin to show trends and insights over time. Otherwise, you'll forever be left filling in the gaps and making estimates.
Take the guesswork out of your digital commerce strategy. Ensure you can track your digital commerce performance with accurate, fully visualised category data insights. Book a demo of our Digital Shelf Analytics software, e.fundamentals.